Essay On Travelling 500 Words
Essay On Travelling 500 Words: Everyone has got a favorite person in life. The ideal favorite personality can be your mother, father, best friend, etc. Sometimes your favorite person can be a leader like Quaid Azam, Allama Iqbal or Gandhi Je, etc.
We have written short to long essays, speeches & sentences on the topic of my favorite person. These essays will help you in KG, Class 1,2,3,4,5,6,7,8,9,10th level students.
Essay on My Favourite Personality  540 Words
Everyone has that one favorite person in life that he can always rely on. No matter how hard a situation a person is facing, he knows that he has that one person that he can take advice from. People always admire and look up to their favorite person. They want to achieve everything like their favorite person.
My Favourite Person Essay | My Favorite Personality My Mother

I also have a favorite person in my life who is very close to me and that person is my mother. My mother is my favorite person in this whole world because she has all the qualities that make a person ideal.
Her character is very simple and charming. She is wise, honest, and truthful. I always admired her because of her kindness towards everyone and the way she tries to help everyone as much as possible. She never refuses anyone who comes to the door asking for help. She is very religious too and prays regularly. She is a God-fearing person who always teaches me to remember God's gifts and thanks him daily by praying.
She has always motivated me in every walk of my life. She is always there, praying for me whenever I am going for my exams. Whenever I feel helpless and confused about certain matters, she is always there like a guardian angel to help me in my decisions. She has always encouraged me to be the best in all that I do.
If I fail in anything then she is always there to help me with what I did wrong and support me without any criticism. She is not just a mother but a best friend too. I can talk to her for countless hours without getting bored.
I feel comfortable sharing everything with her. She is my friend who always encouraged and helped me whenever I needed a friend for moral support.
On weekends, we cook together and also go for hangouts. My friends also like her very much. She cooks very delicious meals for my friends as well. They often come to my house to meet my mother too. She is also obsessed with cleanliness and always makes sure to keep the house clean.
She made me who I am today. She taught me how to be selfless, humble, and caring towards others. She never bounded or restricted me from anything but she taught me one thing there is a fine line between right and wrong and I must know what is right for me.
It is because of her trust and faith in me that I am a confident person today. I never heard her speaking ill about anyone. The way she has grown in the past few years amazes me.
She is not just an ordinary woman. She loves to read, write and paint. She is always eager to learn and read more. We also play games and I know she always lets me win. She is the humblest lady I have seen in my entire life.
I know that she sacrificed her dreams just for the well-being of our family but she never discouraged us from dreaming. She always puts herself on second priority but still never complains.
================================================================================================
500 Words Essay On Favourite Personality
There are a lot of people all over the world who have achieved greatness and people look up to them. Many celebrities, leaders and artists serve as inspiration for a lot of people. Thus, everyone has a favourite personality whom they admire. In most cases, it is usually a well-known person. But, for me, my favourite personality is not someone famous throughout the world, but famous in our family, my father.
My Father- My Favourite Personality
I used to look up to celebrities growing up and many of them were my role models. But, as I got older, I realized that my favorite personality is right in front of me. My father with whom I live, eat, and sleep.
He is the one who has helped me become a better human being. Moreover, my father is the one I thank for my healthy and protected life. My father is a kind man who is very polite. He always likes helping out others.
Moreover, he also teaches us good manners and helps us feel grateful for all we have. As he is very polite, my neighbors also love him. He knows how to make others feel comfortable.
Most importantly, my father always helps out those in need. He will go out of his way to help strangers when they need it. As he is a God-fearing person, I have learned to have faith in my father.
My father is the pillar of my family. He holds us together and makes us strong. I have always seen him sort everything out between us members if we ever get into a fight. He does not show any biases to anyone but loves everyone equally.
What Makes My Father a Great Personality
I have realized that you don't have to be super famous to have a great personality. You can be an ordinary person and still have the greatest personality. My father is a great personality as he considers everyone's feelings in my family.
He makes us feel equally important and takes the advice of every one of us, no matter the age. He follows the simplest of rules and never refuses those who come seeking help at our door.
My father has a soft heart and that is something I strive to have. He does not raise his voice ever and treats everyone with kindness. In addition, my father is a unique personality who serves as a good citizen too.
He never ever breaks any laws or rules. Also, my father never spoils us by buying unnecessary things. He makes sure we learn the value of things so that we turn out to be humble people.
Conclusion of Essay on My Favourite Personality
All in all, my father is like a guide who cares about his family. His personality makes me admire and respect him the most. He acts like a friend and as a parent when he needs to. To conclude, my father is my favorite personality and my biggest support.
FAQ on Essay on Favourite Personality
Question 1: What is meant by favourite personality?
Answer 1: A favourite personality is someone whom you like in a special way for who they are and how they carry themselves.
Question 2: Why are fathers the most influential person in our lives?
Answer 2: Fathers acts as our parent as well as a friend. They push us to do better no matter what happens and always guide us on the right path to help us succeed.
==================================================================================================
Introduction On My Favourite Personality Essay (100 words):
Everyone have favorite personalty in his life someone admires ordinary people as their favorite personality others like to look up at people who they consider admirable and leaders. In this we discussed lots of favorite personality from all over the world so you can understand and learn more about them and learn from their abilities and skills. Having a someone role model in living always act as a great motivation factor which helps to achieve a lot in life. We have also written some other great essays on different topics you can check "Essays".
Essay 1: My Favourite Personality Essay "Quaid-E-Azam Muhammad Ali Jinnah"(500 words):
In the history of Pakistan, Muhammad Ali Jinnah (Quaid-e-Azam is the happy star) and he is my most beloved personality. The great leader was born on 25th December 1876 in the middle class merchant's family. He is a national hero and founder of Pakistan.
Education:
Quaid after matriculation went for higher education in England. He was a brilliant student and hence he was given admission in the Lincoln's Inn College where he studied the detailed aspects of law and completed his graduation. After his graduation, he returned back to India. He started his law practice in Bombay at the age of twenty years. In the region he was the only Muslim Barrister at that time. Throughout his profession he adopted English language due to fluency in it. The famous Hindu Advocate General of Bombay invited his to work for his chamber but he refused to join him.
Political career:
Quaid joined Indian National congress in 1906 and at that time he supported Hindu Muslim unity. When he saw narrow vision of some Hindu extremist leaders he was greatly disappointed. He found that Hindu leaders are not sincere to Muslims. He decided to quit Indian national Congress and joined Muslim League in 1913.
Due to his glorious vision he inspired the Muslims of India and worked hard for the betterment of Indian Muslims and demanded the separate homeland for the suppressed Indian Muslims. Many problems were created by the ruling elites of that time for him but he handled the hostility and problems with his wisdom. He introduced the two nation theory which united all the Muslims of India. Also he presented 14 points which were revolutionary in the history of subcontinent.
Founder of Pakistan:
With the untiring efforts of Quaid e Azam, the world acknowledged that there are two nations in India, Hindus and Muslims which are absolutely different from each other and they cannot coexist peacefully. He succeeded in his mission on 14th August 1947 when Pakistan came into existence on the world's map. Quaid e Azam's struggle, devotion, and untiring efforts made it possible for the Muslims of India to have a separate homeland. Quaid constituted the Council of Muslim leaders right after independence and they elected Quaid-e-Azam as head of the state. He took the oath as the first Governor General of new Islamic State, Pakistan.
Illness and sad demise of Quaid-e-Azam:
In 1930s Quaid-e-Azam suffered from tuberculosis and on the request of this great man his illness was kept confidential. Only Fatimah Jinnah and some close friends of Quaid knew this. When Pakistan came into existence he realized that the climate and environment of Karachi is not suitable for his health so he went to Ziyarat, a hill station near Quetta city in June 1948. The national building work broke down his health as he was under acute pressure. On 11th September 1948 he died, he was laid to rest in Karachi.
Essay 2: My Favourite Personality Essay "Imran Khan"(550 words):
Introduction to Imran Khan:
Imran Khan Niazi, a shining superstar of Pakistan was born on 5th October 1952, he is a former cricketer and serving now as prime minister of Pakistan. He worked as a philanthropist as well. For two decades he ruled Pakistan cricket as the most favorite player in the nation. With his determination, he managed to win the only world cup for Pakistan. Imran Khan was born in Pashtun family in Lahore and studied at Aitchison, Worcester and Keble College, Oxford University etc. After completing his graduation from Oxford, Imran Khan joined National cricket team and played as a super star till 1992.
Imran Khan and his family life:
Imran khan was a shy kid and was born in upper middle class family. He studied Philosophy, Politics and Economics. He married Jemima Goldsmith on 16th May 1995 when Jemima converted to Islam. The couple has two sons, Sulaiman Issa and Qasim. The marriage failed to last for long and divorced his wife. His second marriage failed as well and lasted only for few months. He is currently married to Bushra Bibi who supports him in his movement of better Pakistan.
Cricket Career Of Imran Khan:
Imran Khan played for Pakistan cricket team from 1971 to 1992. He remained the captain of Pakistan team for almost a decade. He served as a captain from 1982 to 1992. He announced his retirement in 1987 at the end of world cup but on the request of people of Pakistan he rejoined the team in 1988. When he was 39 years old he won the world cup for Pakistan. He has a record of 362 wickets and 3807 runs in the test cricket and hence he is among the worlds' best all rounders.
Welfare activities of Imran Khan:
Imran Khan served as a special representative of UNICEF for sports and took part in promotion of health and immune programs in Pakistan and some other underdeveloped countries. He also worked with the Lord's Taverners which is a famous cricket charity.
Imran Khan builds first-ever cancer hospital in Pakistan which offers free medical treatment to poor and needy people. The cancer hospital was named after his mother who died of cancer, Shaukat Khanam Memorial Cancer Hospital. It is the only cancer hospital of the world offering free of cost treatment to cancer patients. He kept on collecting charity and now two other cancer hospitals are under construction in Pakistan.
Namal College was established in 2008 in Mianwali and is serving quality education to the youth of Pakistan. Imran Khan as a Prime Minister of Pakistan has now set up, Shelter homes and free meals (langar) for the poor and needy people of the country.
The political career of Imran Khan:
His political party, Pakistan Tehreek-e-Insaf (PTI) was found in 1996, only few people joined his party at the time. He continued his struggle for better and corruption free Pakistan and with time, his party gained much popularity. In the general elections of 2013, PTI emerged as second biggest political power of Pakistan. Imran Khan, in opposition kept on criticizing the corrupt government of Nawaz Shareef. In the general elections of 2018, Imran Khan was elected with majority as a Prime Minister of Pakistan. He is popular across the globe due to his honesty and determination.
Essay 3: My Favourite Personality Essay "David Beckham"(500 words):
Introduction of David Beckham:
The famous soccer star, David Beckham is among the most loved and admired players of all the times due to his unique style. At every moment he kicked the football his football talent became obvious. The famous and versatile footballer was born on 2nd may 1975 in London.
His parents were English and were not much interested in sports but they used to support the most famous football team of that era, Manchester United. David Beckham used to support his favorite team and never missed any game. He had two sisters. Due to Manchester United games he developed the passion for football and later he started playing it.
Career of David Beckham:
When He was 11 years old, he won the competition of soccer at the school level. His got the attention of officials of Manchester United and invited the young boy to join the club. This was the dawn of his career. He enrolled himself for MU football club trainee when he was only sixteen years old. He became the team member of Manchester United football club in 1995 and in a very short period of time, he was among the top and well known footballers of the national team. David Beckham didn't take longer to make a splash in the football history of UK.
He was named as the player of the year by the Professional Footballers Association. The next year in the World Cup team of England he was one of the leading faces. The time he spent with famous football club Manchester United was highly fruitful for him. In 1999 his team became the Premiere League Champion; his team also won the Football Association Championship and Champions league. In 2003, after only four years another famous football Club Real Madrid hired him for more than 50 million dollars. This was the time when career of David Beckham was at peak.
The movie Bend it like Beckham was released in the same time and due to this movie he became a star in United States as well. He got greatest success in 2007 when he shifted to United States and signed a contract with Los Angeles Galaxy. In 2013 he ended his brilliant football career when he was 38 years old. He will remain a super star in the history of world soccer.
He is among the most outstanding footballers and in the David Beckham movie his character is very well depicted. David Beckham also launched series of men's underwear for the famous company known as H&M. His heroic style has made him one of the famous personalities in the world of football.
David Beckham's family:
He married to Victoria Adams, a famous fashion designer. They met in 1997 and got married after couple of years. David and Victoria have five kids. His only daughter Harper Seven was born in 2011. He always said that he would not have achieved this great height without the support and encouragement of his wife and children.
Essay 4: My Favourite Personality Essay "Justin Trudeau"(550 words):
Introduction:
Justin Trudeau was the son of famous Canadian president Pierre Trudeau and hence he spent his earlier life years in the limelight. After completing his studies he started teaching and then decided to take part in politics. In 2008, he became a member of the Canadian Parliament; he was also made the leader of the Canadian leading political force, the Liberal Party. In 2015, his party won the elections with a big margin and hence Justin Trudeau became the second-youngest prime minister.
Early years of life and educational career:
He was born on 25th December 1971 in Canadian City, Ottawa. From the start Justin Trudeau immersed in the politics of Canada. He was an elder son of Pierre Trudeau, the former Canadian prime minister. Richard Nixon, American president of that time predicted his political future only after few months of his birth.
According to BBC news, Nixon mentioned that he would love to see the little kid as a future prime minister of Canada. In 1977 Trudeau's parents separated and their divorce was finalized in 1984, Pierre shifted to Montreal. Justin Trudeau got admission in the school. He also studied in McGill University where he earned the degree of bachelors in 1994.
He did various jobs during these years. He also worked as a nightclub bouncer, radio host and mathematics teacher etc. In the University of British Columbia, he completed his degree in 1998. When his brother died due to avalanche he started participating in the campaigns regarding avalanche safety. He was a good speaker and was considered best in delivering talks across the country as a volunteer.
Justin Trudeau and Canadian Politics:
He avoided political arena for some years, in 2006 he stepped into the fray where he chaired the task of Liberal Party on the renewal of youth. He started his election campaign in the same year. He won the post in 2008. In the historical TV movie "The Great War" in 2007 he also worked as a legendary soldier Talbot Papineau.
He was also a skilled boxer as well; he defeated Patrick Brazeau in a charity boxing game. He became a rising political force due to his charismatic personality and in 2013 he became the leader of Liberal Party.
He sought the highest office of Canada two years later and during his campaign he promised real change to the people of Canada. He also promised to introduce some tax related reforms in the country for middle class and to work on the policies regarding climatic changes.
Prime Minister of Canada:
The Liberal Party and his allies got a remarkable victory in 2015. The Liberal Party took 184 seats in the Canadian Parliament. Stephen Harper was unseated who had served as Canadian prime minister since 2006. Trudeau's victory speech was loved and admired all across the globe. He became the second youngest prime minister of Canada at only 43 years of age.
He was the first verified prime minister of Canada with non European roots. He made a history in November 2015 when half of his cabinet positions were given to ladies and in this way he honored the promise he made to Canadian public during election campaign to have a gender balanced cabinet.
Essay 5: My Favourite Personality Essay "Hilary Clinton"(450 words):
Hilary Clinton is the true example of women empowerment. She was elected to the United States Senate in 2001 and she was the first lady from US to win the seat of a public office. In 2016 she became the first American women to contest the presidential election.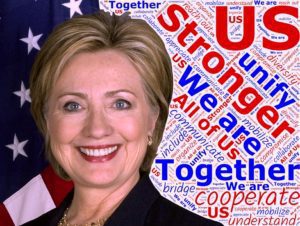 Introduction to Hilary Clinton:
Hilary Clinton was born in Chicago on 26th October 1947. She earned her degree of law from Yale University. In 1975 she married her fellow law graduate, Bill Clinton. From 1993 to 2001 she served as the Untied State's first lady. She later served as a US senator from 2001 to 2009. She was appointed as a secretary of State by Obama and she served until 2013. In 2016 she became the first women in the history of United States to become a presidential candidate from a major political party though she was defeated by Donald Trump in the elections but her election campaign was very popular across the globe.
Early Education and career:
Hilary Rodham was an active in the college politics and before graduating she was elected senior class president in 1969. She met Bill Clinton in the Yale Law School. Hilary Clinton did various jobs as a college student during summer. She came to Washington in 1971 for the first time. The main aim was to work for U.S. Senator Walter Modale's committee on migrant workers. In 1972 summer she participated in western states for the election campaign of George McGovern the presidential nominee. She became a faculty member of the University of Arkansan Law School where Bill Clinton was teaching as well.
Marriage to Bill Clinton:
She married Bill Clinton on 11th October 1975. Their daughter Chelsea Victoria was born on 27th February, 1980. Bill Clinton was elected attorney general; he became governor in 1078 at the age of only 32 years. Hilary emerged as a dynamic and valued partner during the presidential campaign on 1992. When Clinton was elected as a president, the first lady was assigned the responsibility to lead the task force on National Health Reforms in 1993.
U.S. Secretary of State:
Obama nominated Hilary Clinton as secretary of state after winning the US presidential election. On 21st January 2009 she was approved as 67th Secretary of State of U.S by the Senate. She worked hard for women's rights and human rights. She was the most travelled secretaries of State in the history of U.S. She made use of Social media to convey the position of her country.
Presidential Candidate and Election Campaign 2016:
12th April 2015, she announced her nomination as U.S. presidential candidate for the upcoming elections in 2016. Due to her wisdom and popularity, her election campaign got worldwide attention. The main aspects of her campaign were the establishment of universal preschools in US, affordable education for all, women rights and reduction of poverty. She was defeated by Donald Trump.