It is necessary to
clean iPhone
 memory from time to time – to improve its performance and free up space. 
Unnecessary should be removed before selling the phone. 
How to quickly get rid of garbage on the iPhone
Why do you need to clean your iPhone?
The more data stored on the phone, the slower its performance. For example, it may start to run slower and freeze. 
Cleaning will also extend the life of your iPhone.
According to Elvina Gilfanova, an analyst and researcher of digital products at the Center for Digital Expertise of Roskachestvo, the wider the application's functionality, the more it weighs. So, programs like Yandex. Go, where you can call a taxi and order delivery, are the most "heavy", the expert notes. As a rule, instant messengers, music services, and various file libraries take up space in the smartphone's memory.
"The fact is that libraries often store several copies of one object – for example, a picture, photo, or audio file. This is due to the fact that large applications are made by several development teams, and each is responsible only for its own functionality of the program," — the expert explains.
To increase memory, you should clean the browser and application cache, media files, "other", etc.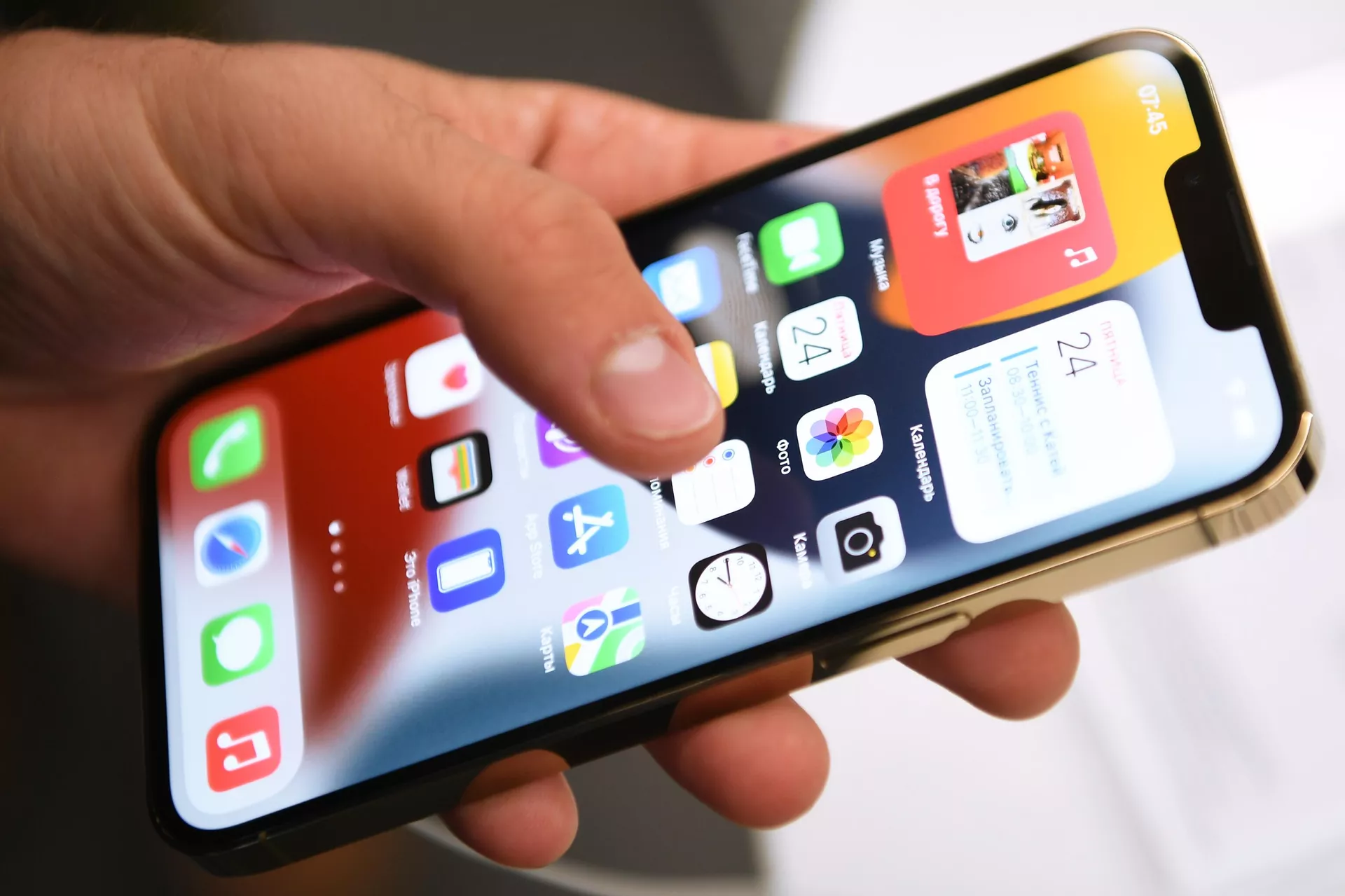 Apple smartphone
Unlike Android phones, the iPhone does not have an additional memory card slot, so only the built-in one is used. Older models have 16 or 32 GB, while new ones start at 256 GB.
How to clear the cache
On any phone, you should regularly clear the cache – the amount of key data that applications, websites, and online services store on the device for quick access on subsequent launches.
"Keep in mind that even if you seem to have cleaned everything, this does not mean that the files have not been saved somewhere else. For example, not every iPhone owner knows that his phone stores deleted files in the "recently deleted" folder, so they continue to take up space," says Gem4me messenger tester Anastasia Ilyicheva.
Application cache
For selective cleaning, you need to perform the following steps:
launch the "Settings" application;

Click "Storage";

tap "More apps" to view all the apps installed on your phone;

find the application in which you need to clear the cache, and click on it;

Click "Clear cache".
It is better to clean the device using the built-in options, says Elvira Gilfanova. The iPhone has the "Download application" function, its data will not be lost from the smartphone.
"Reinstalling the application will return all the data, provided that the application is still available in the App Store. Also, many applications that tend to clog up the smartphone's memory have built-in cleaning tools, for example, messengers and browsers can clear the cache and media files," the expert concludes .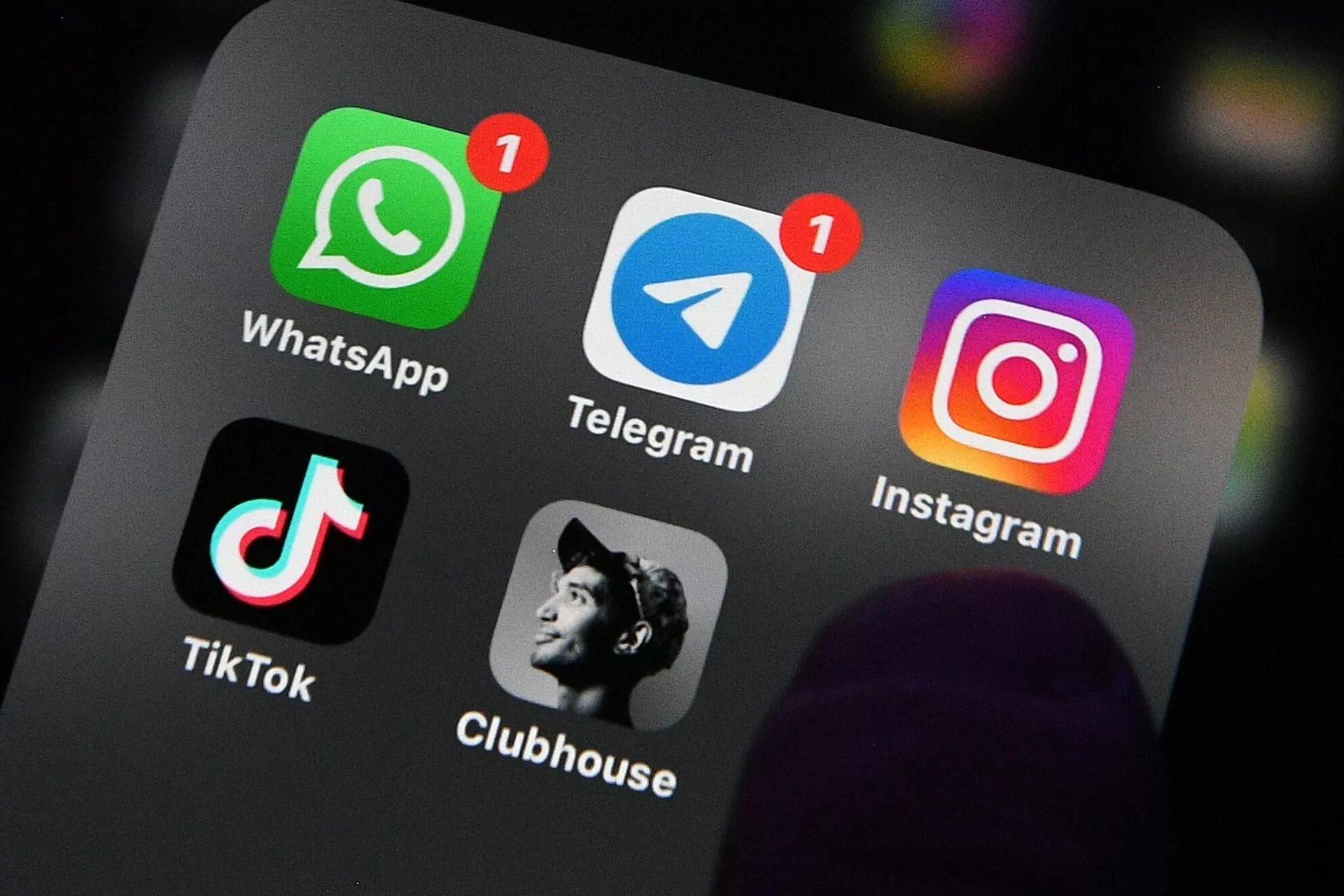 Messenger icons on a smartphone screen
Browser cache
The first task is to remove the junk accumulated during everyday use of the phone. You should start with browser data. When you visit websites, Safari stores a lot of information on your devices, such as cookies, images, and program history data. Some are used regularly, such as bookmarks. To clear the cache, you need to find it in the Safari settings, open it, then scroll down and click "Clear History and Website Data". The same should be done with other browsers (Yandex Browser, Google Chrome, etc.)
Clearing memory via phone
There may be almost no space left on the phone even if you do not actively use it and do not store a large photo gallery, do not download games or movies. The fact is that the mobile device purchased in the store already has system files. They are stored in permanent memory. In addition to it, there is also RAM, which is needed for the operation of applications.
"If pictures, videos, and other files can be deleted from the phone, then files (cookies) of running applications cannot be cleaned so easily. There are situations when the phone seems to be absolutely "clean" (that is, you took the time to delete all the videos and photos from it and demolished all the applications that have not been used for years), but there is still very little memory left. This is not surprising, "explained Anastasia Ilyicheva.
According to her, you need to periodically monitor the cache and clean "Recently Deleted".
The easiest way to improve performance and increase the amount of memory is through the phone itself. There are several ways to do this. For example, installing special applications, deleting media files, etc.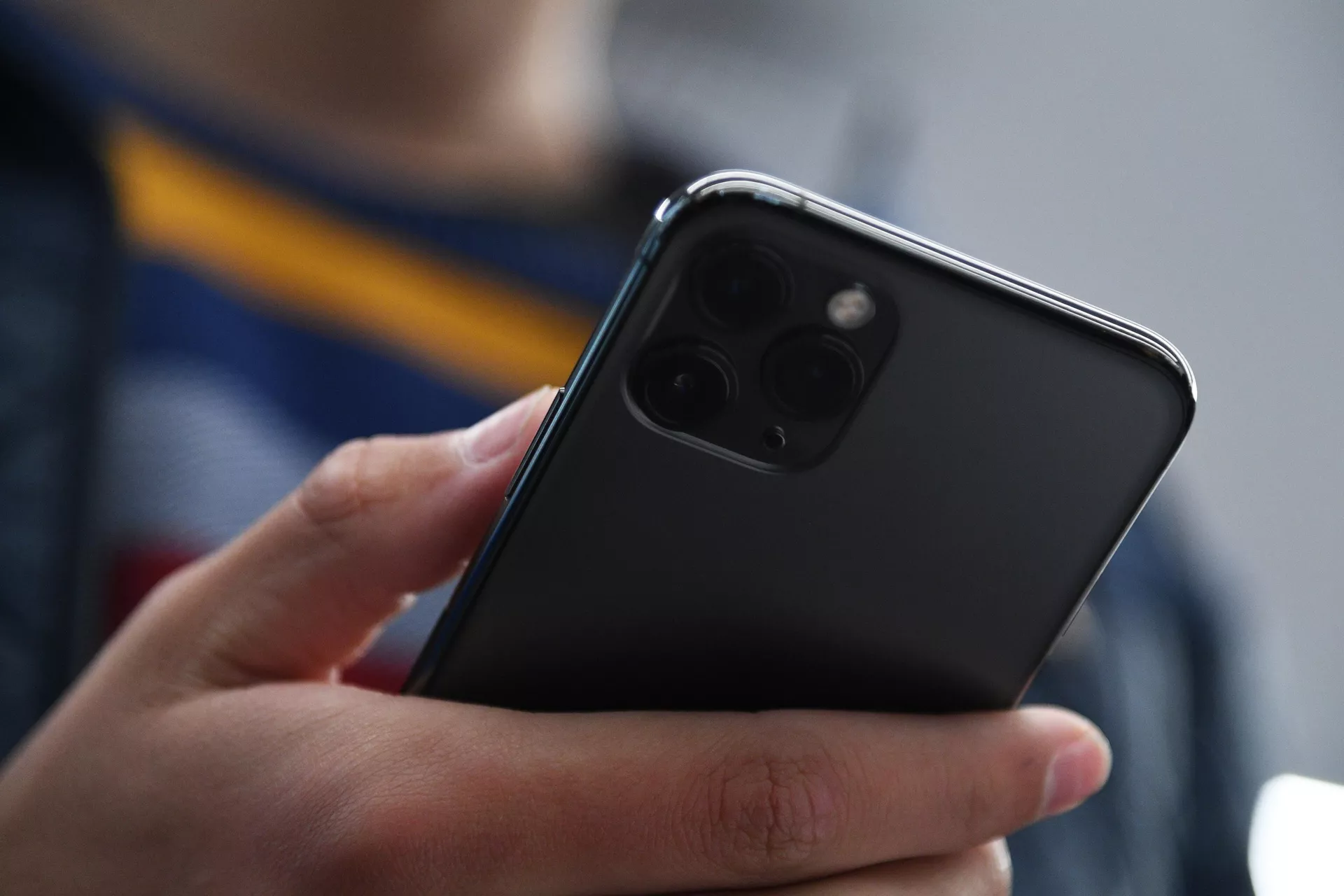 © RIA Novosti / Valery Melnikov Go to photobank Apple smartphone
Memory check
You can view your device's used memory by going to Settings > General > Storage [device]. This section shows you how much space your phone uses for apps, galleries, and more. Each category is highlighted in a separate color.
Clear "Other"
"Other" on iPhone contains files and data created by applications that cannot be categorized differently. As a rule, on a new phone, they take up several hundred MB, but over time, the number grows and can fill almost the entire memory. To delete data and files from this section, you should clear the browser and application cache, remove additional Siri voices, and restart your iPhone.
Video, photo, and music
You can also delete old photos and videos to free up space on your phone. It is important not to forget that when files are deleted, they end up in "Recently Deleted" and are stored there for 30 days, so you need to go there and permanently delete photos and videos.
If songs for offline listening were downloaded to the phone, it is better to delete them and listen to music in streaming mode, because one song weighs 5-8 MB on average. You can clear the playlist in the settings in the "Storages" section. You should also disable automatic media downloads in your phone settings.
Deleting Music in Settings on iPhone:
open the "Settings" program;

Click "General" and then select "iPhone storage" or " iPad storage ";

scroll to "Music" and press it;

swipe left on any artist, album, or song;

Click "Delete".
Cleanup via iTunes
You can also remove "Other" from your phone through iTunes, a media player for organizing and playing music and movies. Action algorithm:
launch iTunes on the computer and connect the iPhone;

select the desired device;

in the window that opens, check the box "Encrypt iPhone backup";

Click on the "Create a copy now" button;

go to "Settings" > [Username] > iCloud > "Find My iPhone" on your phone;

turn off Find My iPhone;

after that, in the iTunes window, click on "Restore from a copy" and confirm the action by entering a password;

you must not interrupt the connection of the iPhone or iPad from the computer until the end of the procedure, including rebooting the device and its appearance in iTunes.
After that, several gigabytes of memory may be freed up, especially if the phone has not been cleaned for a long time.
Special applications
There are quite a few so-called cleaner apps in the App Store that offer cleaning iPhone and iPad from junk and cache files. They can be found by such requests: clean, cleaner, storage, cleaning, cleaning, memory, cache, wedge, cleaner, etc. The disadvantage of these programs is that they are often paid and at the same time cannot completely clear the cache, even if it is stated in the description.
Save memory
A lot of cache forms the voice assistant Siri. To avoid this, you should enable and disable the function every few days.
It is useful to check the album with deleted photos from time to time and clean it up.

It's best to disable background refresh for most apps.

You need to delete video and photo attachments in "Messages" and forbid the phone to save its originals.
Cleaning before sale
Before selling your phone, you need to reset it to factory settings, that is, delete all downloaded applications, photos, videos, and other personal information. For this you need:
unlock your iPhone or iPad and launch the "Settings" menu;

Click "General";

Click "Erase all content and settings";

enter your "Apple ID" password to erase the "iPhone" and remove it from your account.
Cleaning up after the loss
If the phone is lost, then you can delete data from it remotely to avoid leakage of personal information. For this, iCloud is used. To clear the memory, you must:
Sign in to Find My iPhone on your device with the Apple ID you use to sign in to iCloud.

From the list of devices, select the one on which you want to erase the data.

Click "Actions", "Erase [device]".
This can be done from another iPhone or iPad, or via iCloud on a computer.